Search
Top Songs
Your Songs
Your Favorites
Your Versions
Your Performances
‖
Hi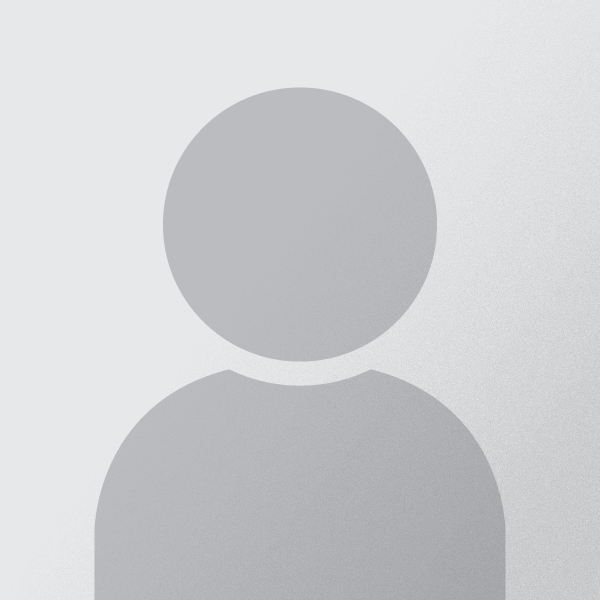 ‖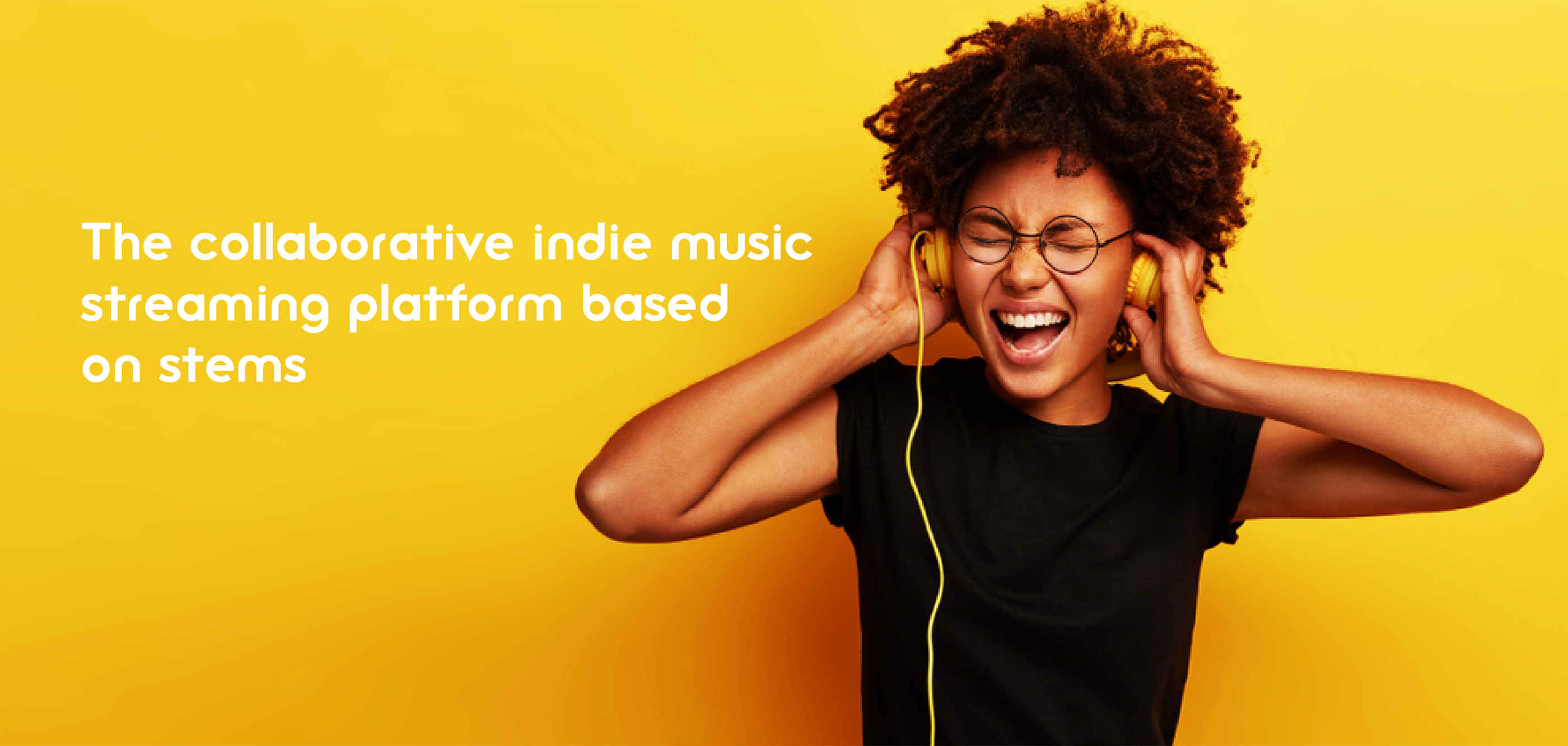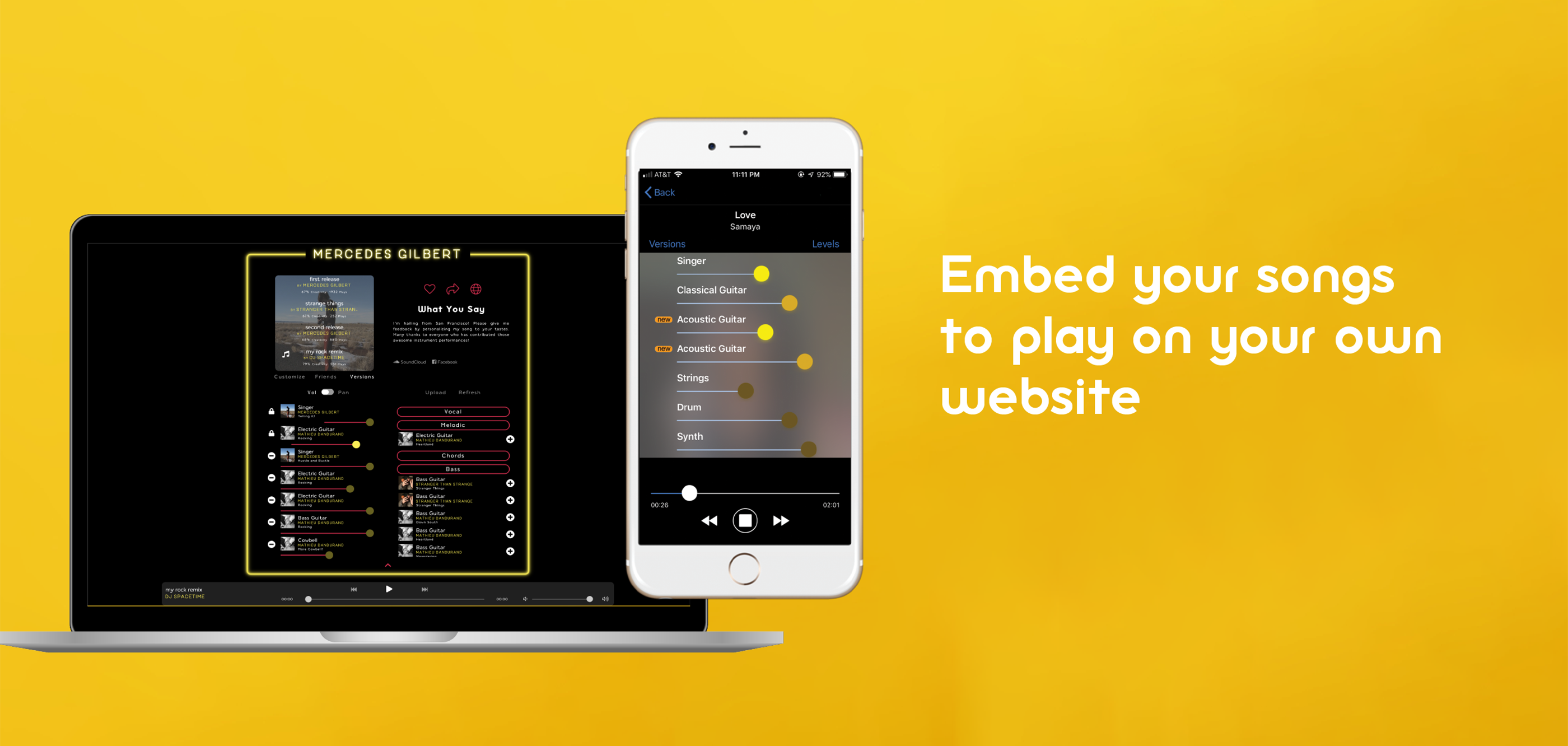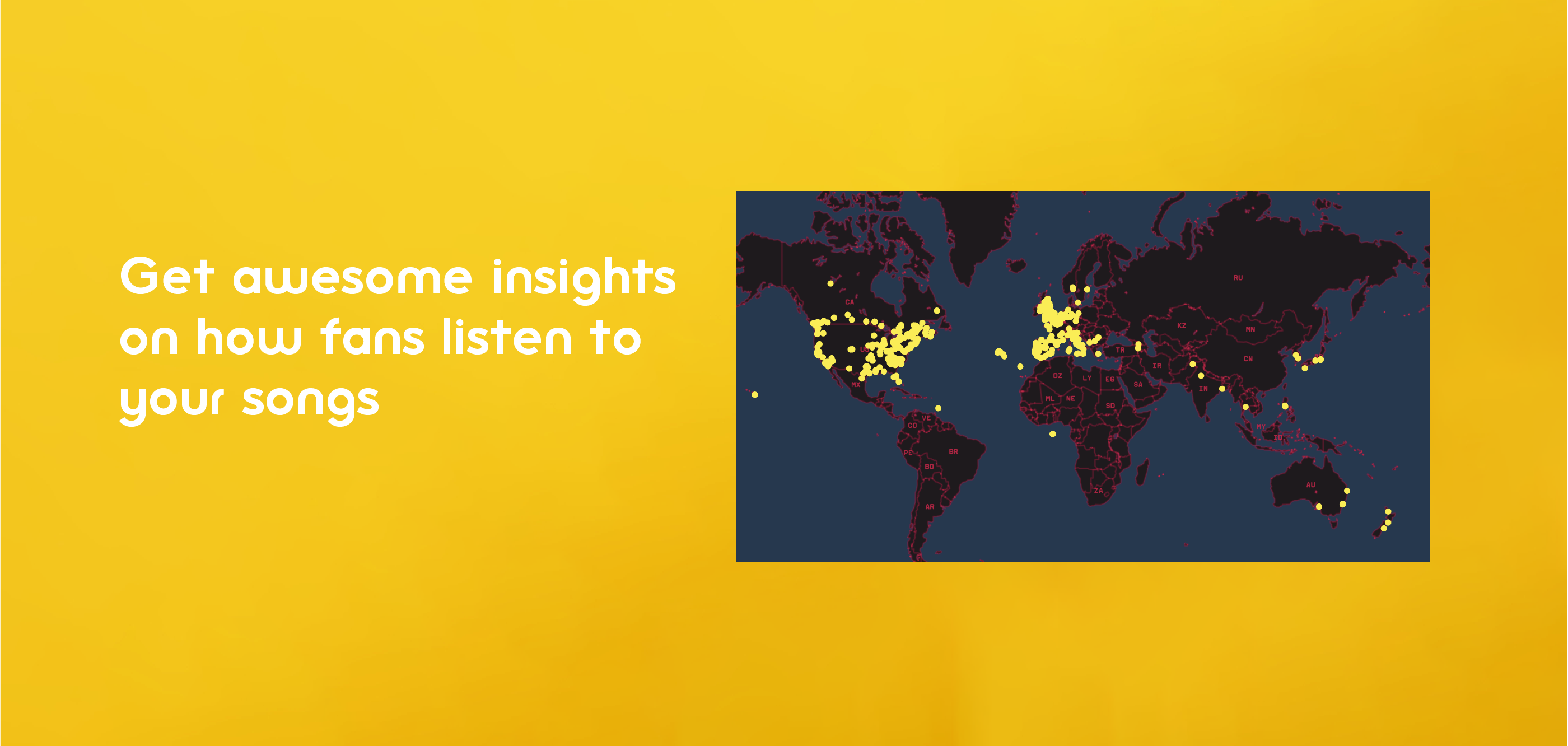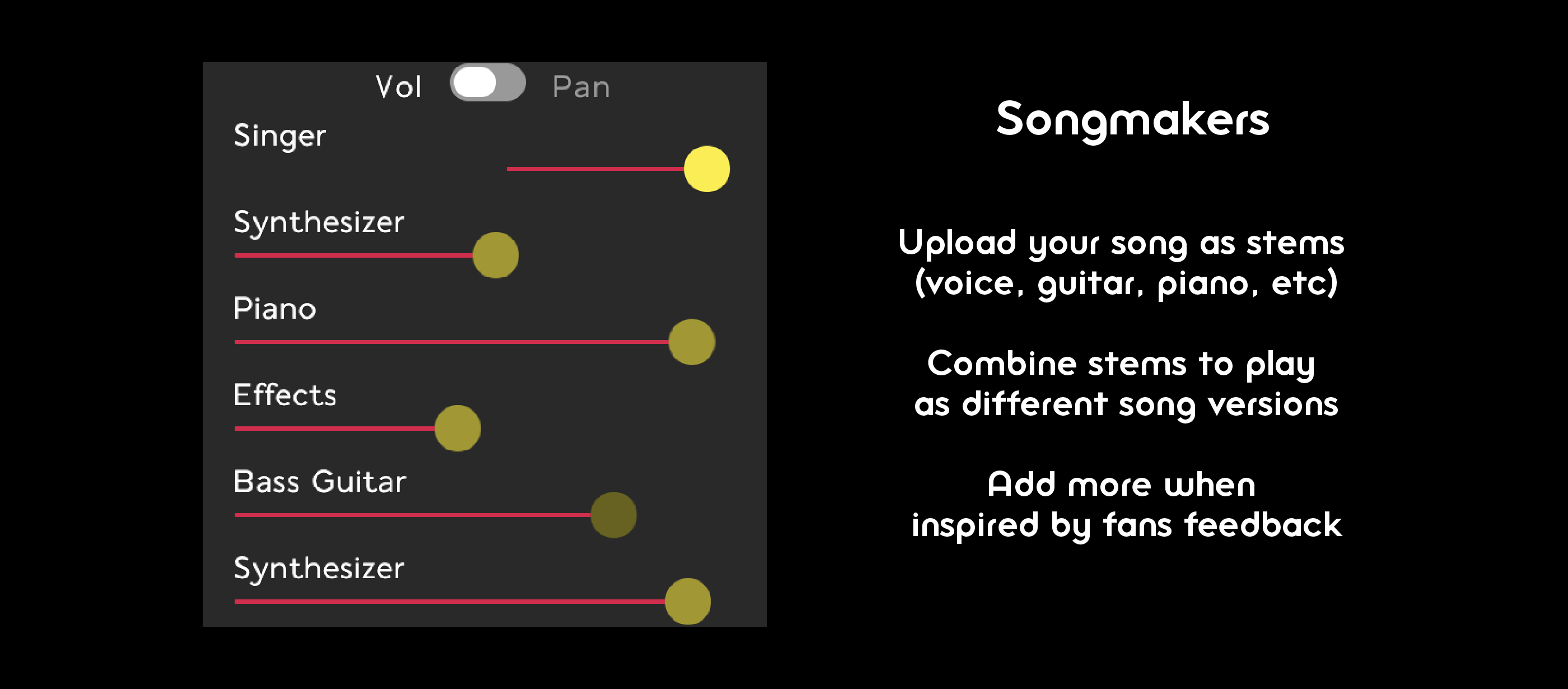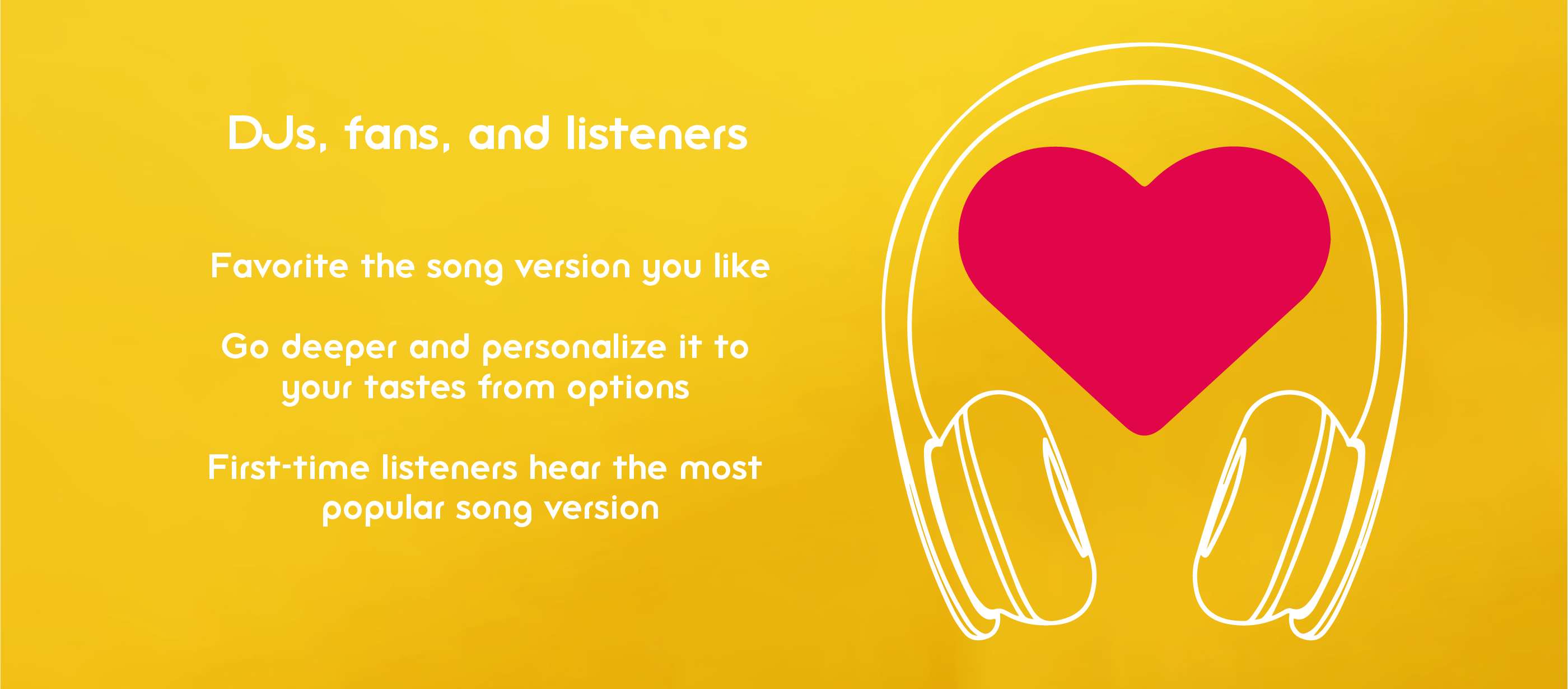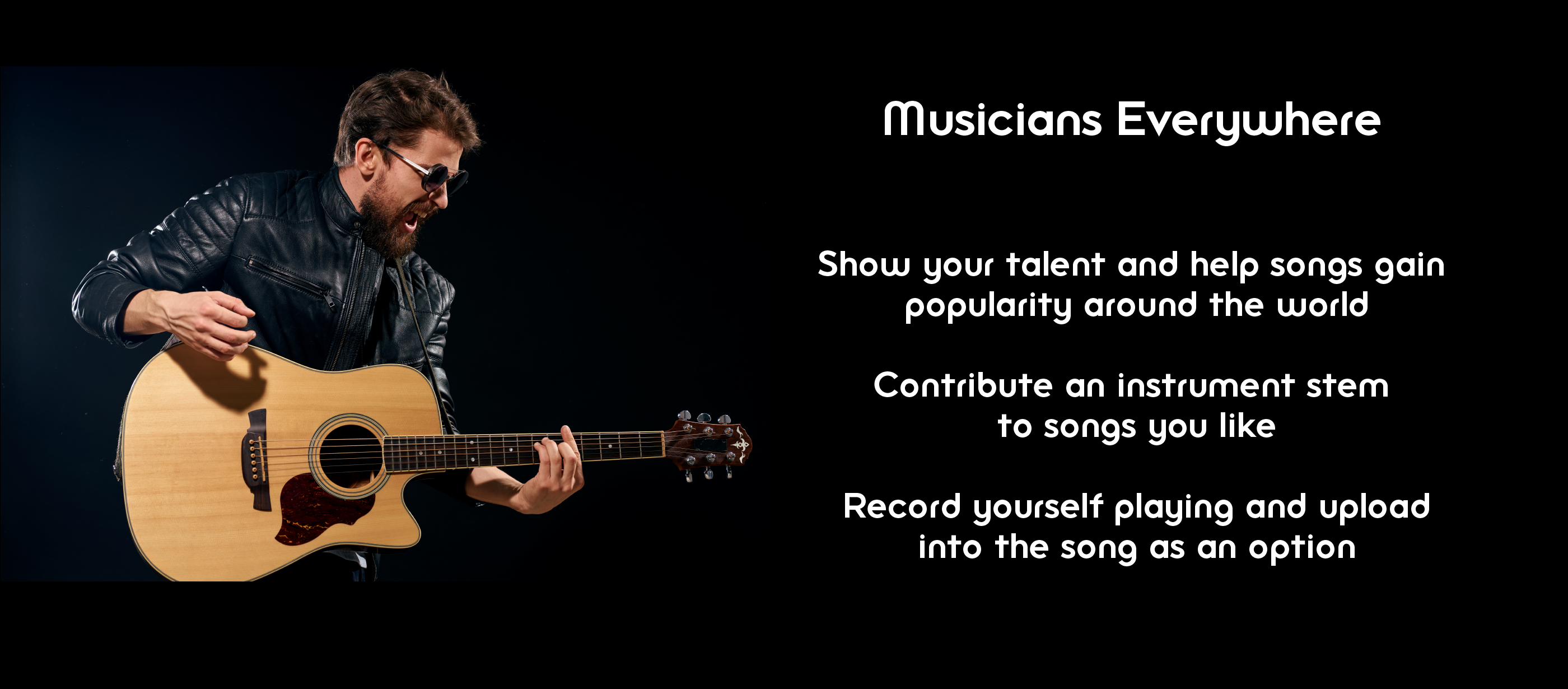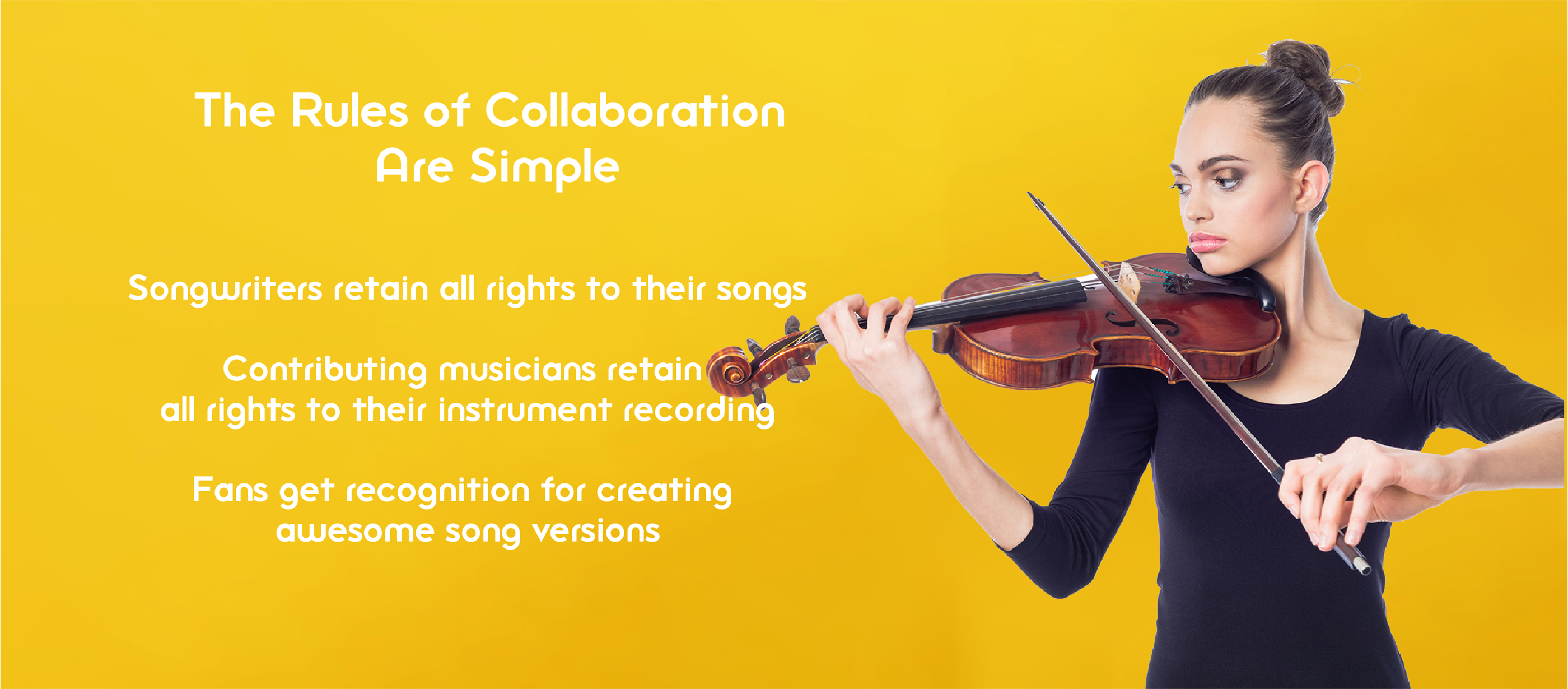 Login with email
Login with Facebook
Sign up with email
Sign up with Facebook
Check your email for a verification code:
Vocal: all vocal performances like lead and back vocals, harmonies.
Melodic: instrument performances playing a melody.
Chords: instrument performances with rich chords, also rhythmic strumming.
Bass: Low frequency instruments like bass guitar, cello, synth bass.
Beat: Drums and all types of percussions.
Wildcard: everything else that is unclassifiable like noises, ambiances, etc.
Choose "mix" for a song master or a demo.
Choose "commentary" for talk.